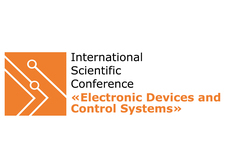 Dear colleagues, we invite you to participate in the International Scientific and Practical Conference Electronic Devices and Control Systems. The Conference will be held on November 28 – 30, 2018. The conference will be attended by representatives of some of the best high-tech universities, institutions and companies.
Organizers
Ministry of Education and Science of Russia
Tomsk State University of Control Systems and Radioelectronics
Administration of Tomsk region
Administration of Tomsk
Tomsk group and student branch of the IEEE
TUSUR Research Institute of Automatics and Electromechanics
Research and Production Company Micran
Research Institute of Semiconductor Devices
M. F. Reshetnev Information Satellite Systems
Objectives
To facilitate exchange of information about high-priority cutting-edge research and developments.
To discuss the contemporary issues of radioelectronics, and theory and practice of control systems.
To identify the up-and-coming research trends for specific industries.
To present new devices, engineering solutions, software and systems.
To bring together academic research and industry for development of high-tech products.
Conference papers will be published in the conference proceedings (included in the Russian Science Citation Index). The Program Committee will select the best papers, which will be published in Proceedings of TUSUR University. The journal is listed among the leading Russian scientific journals and magazines recommended by the Higher Attestation Commission of Russia for publication of the key research findings of Candidate and Doctoral (PhD) theses in: electronics, measurement equipment, radio equipment and communications; control systems, computer engineering and computer science; electric engineering.
Undergraduate students, PhD students and young researchers up to 28 years old will have a chance to participate in the pre-selection round of the UMNIK-18 program.
Important dates
July 1, 2018 – pre-registration
September 20, 2018 – deadline for application and paper submissions.
September 21–30, 2018 – paper review by session moderators.
November 20 – 30, 2018– finalization of the conference program, invitation of participants
November 28 – 30, 2018 – сonference.
Contact information
Please contact Yelena Yurchenkova with any organizational inquiries via es@main.tusur.ru or at +7 (3822) 701-524, TUSUR main building, room 205
Mailing address: 634050, Tomsk, 40 Lenina prospekt, room 205. Organizing Committee of Electronic Devices and Control Systems.
Registration form
Formatting requirements for papers published in the conference proceedings
Sections