Automated Test Complex for Measurement and Functional Control of Spacecraft PCU Parameters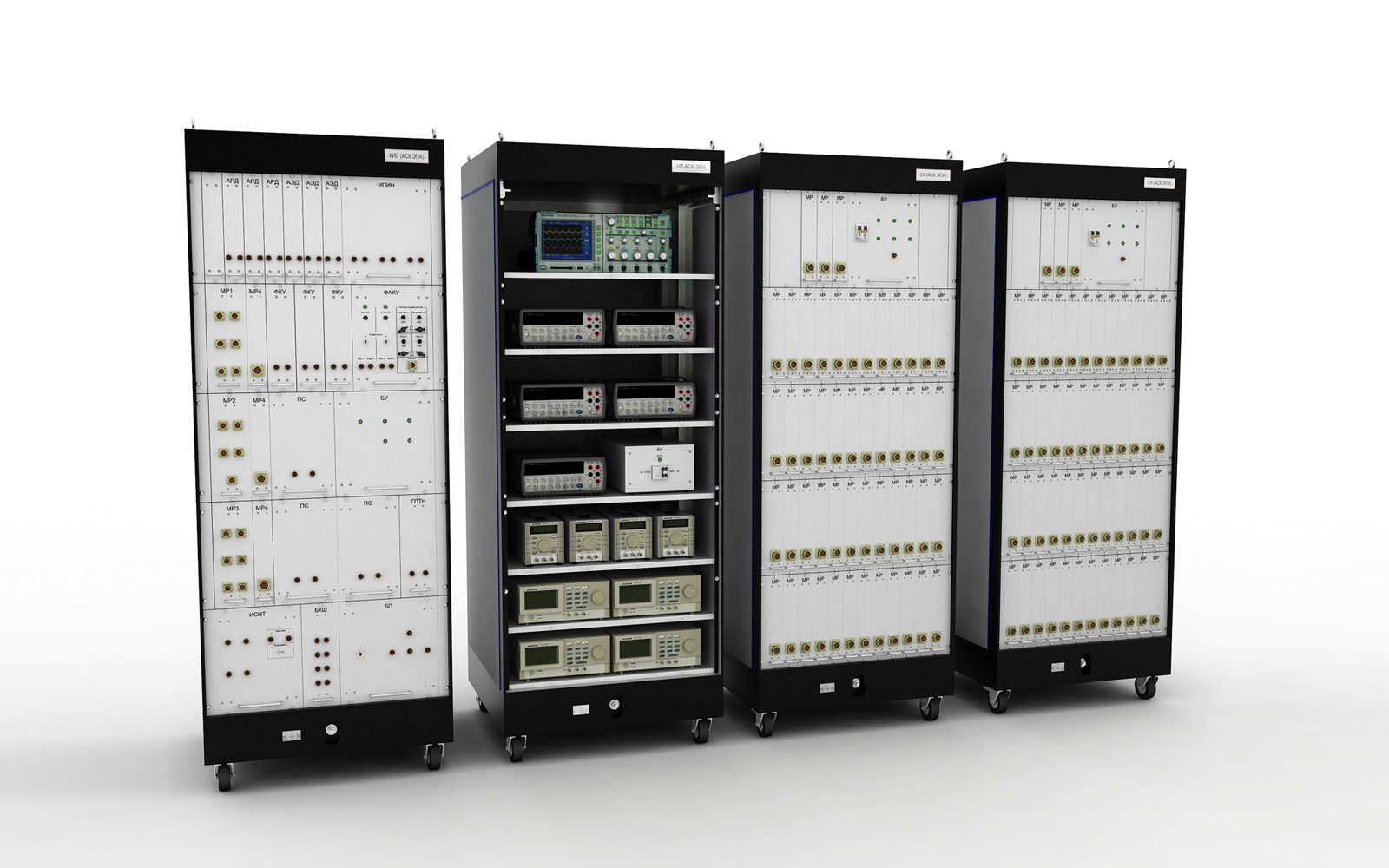 Description
This automated test complex (ATC) for spacecraft power conditioning units (PCU) is a multi-purpose system that consists of independent devices – solar array and battery simulators, load simulators, control and test station and measurement tools that can be controlled automatically or by an operator working in special software at an automated workplace.
The complex is designed to support the full range of ground tests of spacecraft PCU, including specialized power supply, all types of load, parameter measurement, formation of control commands and telemetry control, along with actual control and recording of spacecraft PCU parameters using a multiplex data communication channel.
Specifications
Battery simulator
Maximum charge voltage: 110 ± 1 V
Minimum discharge voltage: 3 ± 1 V
Voltage control sensitivity: 0.1 V
Range of output voltage ripple: 50 mV
Discharge current limit: 10 ÷ 200 A
Charge current limit: 5 ÷ 60 A
Discharge power limit: 100 ÷ 3 400 W
Charge power limit: 100 ÷ 9 200 W
Communication interface: Ethernet
Load simulator
Power line: 27, 40, 100 VВ
Constant load current: 0 – 65 A
Sine load curren swing: 0.0 – 15.0 A
Frequency range: 0.02 – 100.00 kHz
Pulse load current: 0 – 75 А
Rate of current buildup and fall: 0.2 – 1.0 А /microsecond
Pulse length: 0.2; 2.0; 20.0; 200.0 msec
Solar array simulator
Number of independent channels: 4
No load voltage adjustment: 10.0 ÷ 210.0 V
No load voltage error: no more than 2 %
SC current adjustment range: 0.00 ÷ 8.00 A
Current setting error: no more than 2 %
Voltage regulation of the nonlinear VA characteristic: 5 ÷ 15 V
Output filter capacity adjustment range: 0.25 ÷ 3.55 ufd
Advantages
The complex supports the entire range of automatic testing and simulation verification
High reliability due to the use of redundancy and hot swapping
PCU parameter measurement with a precision of up to 0.1 %
Real-time simulation of all properties or solar arrays and batteries, and all types of loads
Extended service life: 10 years of 20,000 hours.
Application
Power supply complexes and systems of stand-alone objects.
---