TUSUR Conferences
Modern Education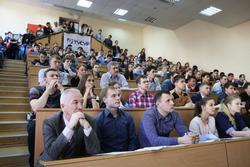 Every January TUSUR University holds the international Scientific and Methodology Conference on Modern Education.
The purpose of the conference is to facilitate sharing the practices and opinions on the role of engineering universities in achieving the goals of Russian economy modernization, advanced forms of scientific, technical and methodological support for innovative education, new developments and achievements in educational technologies, problems of humanization and humanitarization in modern higher engineering education.
Read more
The conference invites university researchers, professors, postgraduate students and master students.
Past Conferences
Abstract submission open from March to November via metod@tusur.ru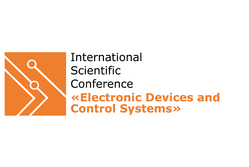 The International Scientific Conference on Electronic Devices and Control Systems is held annually in the end of November. Every year this event provides its participants with an opportunity to network with experts from leading universities, organizations and companies engaged in high-tech business.
Conference goals
to provide platform to exchange information on advanced R&D deliverables in priority fields
to analyze the problems in modern radio electronics, the theory and practice of management
to determine the most up-to-date directions of scientific research applied to the various industries
to introduce to the market new developments in devices, engineering solutions, software and systems
to integrate the efforts made by scientists and industry representatives in order to create a competitive knowledge-based products
Read more
Contact information:
For details on registration, abstract submission and other information, please contact:
Elena Yurchenkova, e-mail: es@main.tusur.ru, tel.: +7 (3822) 701-524
Nikolay Malyutin, e-mail: ndm@main.tusur.ru
Address: 40, prospect Lenina (room 205), Tomsk, Russia 634050
Past Conferences:
International Workshop Siberian Cosmology Days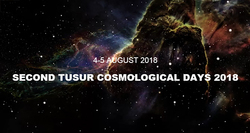 The International Workshop Siberian Cosmology Days is held at TUSUR, Tomsk, Russia in August.
The purpose of this workshop is to bring together researchers who are interested in different aspects of the evolution of our Universe at the early or late-time eras, astrophysics as well as in mathematical aspects of gravitation theory and modified gravities.
This workshop is organized by TUSUR International Laboratory for Theoretical Cosmology.
Read more
For details on registration, talks acceptance and other information, please contact:
Prof. Sergey Odintsov: e-mail: odintsov@ice.cat
Prof. Evgeny Ageev: e-mail: sci@tusur.ru
Address: 40, prospect Lenina (room 215), Tomsk, Russia 634050
Conference web-site: scd2018.tusur.ru
Past Conferences
XXV International Conference on Radio Wave Propagation (RWP'2016)
The RWP Conference was dedicated to the 80th anniversary of ionosphere studies in the USSR and Russia and is held in Tomsk in July 2016.
The Russian Conference on Radio Wave Propagation has been held by the Russian Academy of Sciences every two to three years in various Russian cities since the 1950s. In 2016, the RWP Conference was held in Tomsk. The conference is organized in the form of plenary and section meetings. The poster papers presentation will allow young researchers to demonstrate their achievements, the authors of the best paper will be awarded a special certificate.
Read more
The conference took place at the congress center Rubin, at the institutes of the Russian Academy of Sciences, and at Tomsk universities.
Important Dates
Application for conference participation and paper submission – from December 15, 2015, to March 22, 2016
Notification of acceptance – April 15, 2016
Early registration and payment of registration fee – May 12, 2016
Program distribution – May 20, 2016
Organizing committee
Chairman: Prof. Gennadiy Matvienko, e-mail: mgg@iao.ru
Co-chairmans: Prof. German Sharygin, e-mail: gssh@mail.tomsknet.ru
Dr. Sergey Kolesnik, e-mail: serkol@mail.tsu.ru
Secretary: Dr. Olga Tikhomirova, e-mail: science@iao.ru
Conference web-site
TUSUR Scientific Session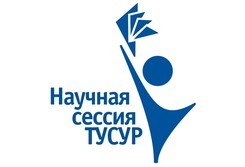 The International scientific conference for Bachelor, Master and PhD students TUSUR Scientific Session dates back to the late 1970s – early 1980s and traditionally allows the young researchers to come up with their innovative research ideas. Every year the Session diversifies its topics and sections. In 2016 the Conference hosted 32 sections with a total of 600 student presentations.
The Session serves as a venue where the participants exchange their ideas and practices, discuss their research approaches, get more knowledge about the advanced scientific issues and network with their colleagues from different countries.
Read more
The best papers are awarded with TUSUR certificates. Authors of the most remarkable presentations in the field of Quantum Electronics, Optics and Microwave Telecommunication technologies receive the Kovalenko Prize.
Contact information:
For details on registration, abstract submission and other information, please contact:
Address: 40, prospect Lenina (room 205), Tomsk, Russia 634050
Mrs. Elena Yurchenkova, e-mail: nstusur@main.tusur.ru
Conference web-site (in Russian only)