Li-Ion Battery Monitoring and Control Module for Spacecraft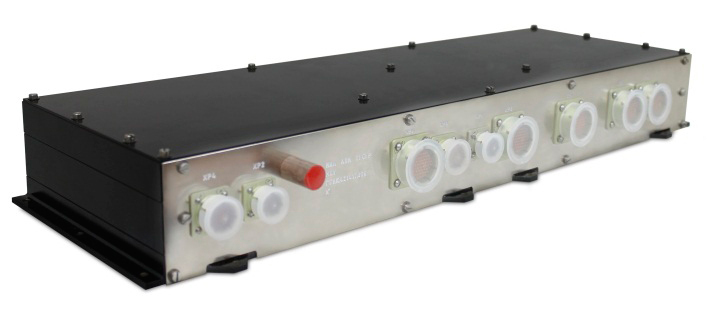 Description
The new Li-ion battery monitoring and control module is designed to neutralize the voltage unbalance of battery cells and to collect and compile telemetric data on key parameters of the battery.
Specifications
Feed DC voltage range: 23 to 34 V.
Voltage measurement and binary coding on 23 batteries.
Range of voltage values: -1.5 to 4.5 V.
Working voltage range: 2.7 to 4.2 V.
Absolute error of working range measurement: ±10 mV.
Input resistance of voltage measuring circuits: at least 100 kOhm across entire operating temperature range.
Temperature measurement error: ±1̊C.
Battery balancing current: 0.2—0.4 A.
Advantages
The module makes it possible to achieve the optimal operating properties and maximum life of the Li-ion battery.
High reliability due to implementation of the backup principle.
Can be used outside of a pressurized container.
Service life: 15 years.
Application
Li-ion and other types of batteries.
---