Charge-Discharge Software/Hardware Complex (CDSHC)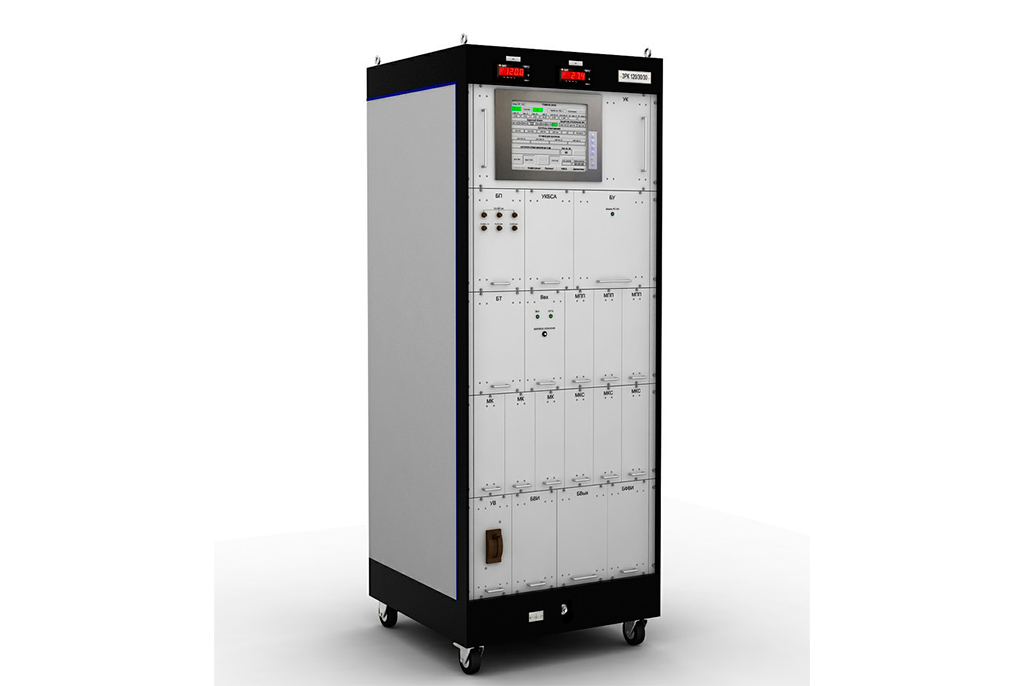 Description
The software/hardware complex is designed to function as a charge-discharge and diagnostic device for nickel-hydrogen and Li-ion batteries at the stages of development, manufacture and ground operation. These batteries will be used in spacecraft power supply systems. The CDSHC offers an enhanced output current stability and high efficiency due to regeneration of battery discharge energy into the supply line.
Specifications
The device ensures the ultimate protection for output voltage and charge/discharge current at the rate of 125 V and 40 A
Voltage and current control with 0.1 accuracy class devices
Protection against above 10% elevation of output currents in charge/discharge channels
Fast (under 10 microsecond) output cut-off from the battery in case of protection activation
The device is operated from the rack controller, its software providing access to controls both from the built-in touch display and from the CDSHC
The module arrangement in the rack makes it possible to quickly indentify and replace any faulty unit
Advantages
Simultaneous status monitoring:

12 analog pressure sensors,
12 pressure alarm sensors,
16 temperature sensors, TP110-11 type,
battery voltage,
voltage of 60 battery elements

"Charge/discharge" operation is based on current stabilizers, battery discharge mode with power leveling is available
Check of key electrical parameters: either automatic upon power up, or initiated from the faceplate
4 No operator's error when connecting to the power line or the battery
Continuous software/hardware control and diagnostics of critical and irregular condition of electronic components and units and switchgear with immediate cut-off from the battery in case of emergency
Application
High-quality and reliability automated testing of batteries for spacecraft power supply systems.
---