Modern Education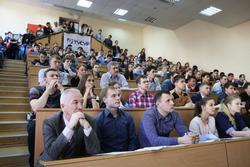 Every January TUSUR University holds the international Scientific and Methodology Conference on Modern Education.
The purpose of the conference is to facilitate sharing the practices and opinions on the role of engineering universities in achieving the goals of Russian economy modernization, advanced forms of scientific, technical and methodological support for innovative education, new developments and achievements in educational technologies, problems of humanization and humanitarization in modern higher engineering education.
The conference invites university researchers, professors, postgraduate students and master students.
Past Conferences
Modern education 2016: problems of correlation between educational and professional standards
Modern Education 2012: Novel Methods and Approaches to Education Process Organization
Abstract submission open from March to November via nadezhda.i.beiderova@tusur.ru.