Dual Degree Master Program with Limoges University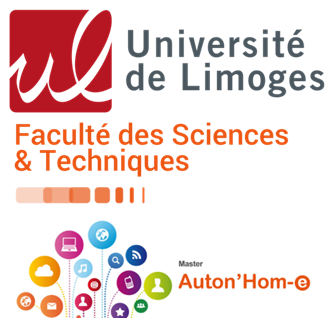 The joint TUSUR-Limoges Master program in Information and Communication Technologies and Systems with specialization in Home Automation is an example of synergy of knowledge achieved through long-term inter-university cooperation, as its curriculum addresses the most pressing challenges faced by both Russia and France.
According to the latest statistics in France, its population is aging steadily. The Department of Creuse where a campus of the University of Limoges is located is one of the oldest regions in Europe in terms of its average age. The TUSUR-Limoges program is designed to train professionals who will be able to use the IT and telecommunication technologies in home automation for people with special needs due to their age or health status.
Home automation professionals design systems for life improvement, particularly for people with special needs, making it possible to delegate a lot of chores to home appliances. These professionals are highly sought after in all developed countries, making the two diplomas obtained by the graduates a substantial competitive advantage on the international job market.
The program is based on the 1+1 principle, which means that exchange students spend equal time in partner universities. If they successfully complete their degree programs at both universities, they are awarded two diplomas – one from the Russian, and one from the French university.
The program was launched in September 2016. The language of instruction is English.
Admission requirements
Good academic performance
Interview in English
Application file
Application form
CV in English
Cover letter in English
Academic Transcripts
Passport copy
Proof of English language proficiency (TOEIC, TOEFL, IELTS…)
Fees
TUSUR students benefit from the tuition fee waiver in Limoges.
Housing and personal expenses
The second year of the program take place in Gueret Campus of Limoges University. There are no dormitories in the Gueret city, but the International Office will assist you in your search for accommodation (flat sharing with French students, studio apartments).
After successful completion of the Degree requirements of the Program Limoges University issues to TUSUR students a Master Diploma.