February 12, 2013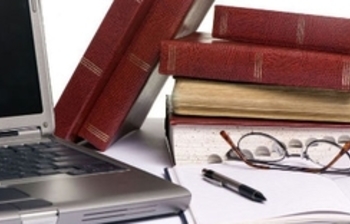 The Alumni Association of TUSUR offers grants to foreign nationals wishing to earn one of the three degrees offered by the university (Bachelor, Master, Candidate of Sciences(PhD)). The grants are competitive and fully cover the academic program selected.
Note! The grants do not cover any preparatory courses or Russian language courses, and are only available for students wishing to receive higher education in Russian.
Grant application procedure:
1. Choose the education program:
Tertiary-education program (Bachelor, Master course),
Postgraduate program (postgraduate program),
2. Fill in and submit the application form;
3. Before May 15, 2013 send the filled-in application form, motivation letter (in Russian), copy of foreign passport and copy of certificate of education in Russian and in English to kga@tusur.ru; postgraduate program applicants must also submit their published scientific works or suggest subjects for their final degree thesis;
4. Receive the official invitation for entry into Russia within one month after application;
5. Obtain a student visa from the Russian consulate in your country on the grounds of the invitation, stating the purpose of entry as "Studies/Internship/Postgraduate Studies" and the host party as "TUSUR";
Note: Please contact the Russian consulate in your country for further details of the Russian visa procedure.
6. Arrive to the university at least 5 days prior to the course start date and at least one month prior to expiration of your invitation and visa;
7. Upon your arrival, contact the host party by phone: +7-3822-51-08-04 or e-mail: kga@tusur.ru to register with the university and decide on your accommodation;
8. Upon your arrival to Tomsk, register with the migration authorities by submitting your foreign passport with a valid Russian visa and the migration card issued to you upon entry to the territory of Russia, and copies of your travel documents (tickets, boarding passes);
9. Submit the following documents for enrollment into the university:
original of your education certificate with its official transcripts,
copy of certificate of recognition for any foreign education certificate or diploma received (if applicable),
duly certified Russian translation of the foreign education certificate with its official transcripts,
for nationals of Mongolia: notarized copy of your birth certificate and its notarized translation into Russian,
voluntary health insurance policy valid in Russia,
certificate of health (mandatory notes on negative status for tuberculosis, leprosy, STDs and malaria),
certificate of HIV-negative status,
6 photos 3*4 cm each (black and white, matte).
Please note that the first and last name featuring in all Russian translations of your documents must be the same first and last name stated in your visa.
Students are enrolled and awarded grants only after passing entrance exams.