July 05, 2018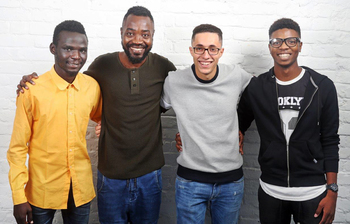 In the first two weeks after the 2018 enrollment campaign launched, prospective students from 15 non-CIS countries have applied to TUSUR programs.
A representative of the TUSUR Division of International Cooperation has commented that the university has received its first ever applications from nationals of Jordan, Indonesia, Nigeria, Senegal and Turkey, in addition to applications from Algeria, Vietnam, Zimbabwe, Iraq, Iran, Cameroon, Cote-d'Ivoire, Mongolia, Syria and France.
TUSUR University currently counts representatives of 30 countries among its students. During the 2017 campaign, the university enrolled its first students from Africa.
International applicants are welcome to address any questions regarding enrollment and study at TUSUR to inter@main.tusur.ru.
This year TUSUR offers 32 on-campus programs for prospective students. Applications can be filed at 40 Lenina Prospekt, Main Building of TUSUR University, or online via a prospective student's user account.