March 10, 2008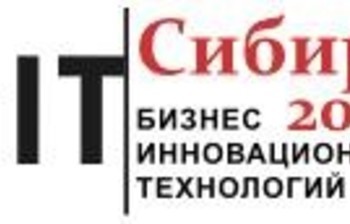 The winner of the contest, who will receive 250 thousand rubles, became the student of TUSUR Dmitry Klimenko. He presented the project of three-dimensional image production — sTs (Simple Trade Solution). Besides prize-money, the winner of the contest «BIT in Siberia -2008» was permitted to participate in semi-final of All-Russian contest «BIT — 2008» (Moscow). Dmitry Klimenko is the leader of creators' team, in which four people are also included: Sergey Racheev (programmer), Sergey Ungman (programmer), Leonid Savinov (IT specialist), Eugenie Kozlov (IT specialist). They have started to work over the project within the bounds of the group project training at the Department of automated control systems of TUSUR.
In project annotation the authors describe their know-how so: «We offer quick and simple video objects' transportation into three-dimensional image, presented as flash-file, which can be easily put at web-site. Let's admit, that it's difficulty to picture the output of images at site? So the customer will be disappointed after the getting of order. Possibly, our service gives the best fit to the owners of Internet-shops, and after that the acquiring process becomes more visual and pleasant. The user should only have digital- or video camera and black-and-white printing to receive three-dimensional model.»
An representative of the company «Technology Market» Viktor Stanovskoy received the second place and 75 thousand rubles. He offered the way of resource economy in mechanics. His project is named as «Production development of eccentric-cycloidal reduction gears».
The third place of contest is taken by Alexander Baranov from «CQB» company, who proposed Web-oriented operating system for mobile equipments. He also won 75 thousand rubles for his project.
The main aim of the contest became the promotion of business ideas. Entries, who get in final, defended their business-plans before the jury. «In several minutes finalists had to persuade the jury, that only their project should be worthy of investment. It was special «big time» for teams,« — said Natalya Stankevich, a specialist in public relations of «FIBR» company.
The winners of the enterprising contest «Business of Innovational Technologies in Siberia — 2008» were announced in Friday, the 28th of March. The projects and presentations were estimated by the representatives of large Russian companies, working in the sphere of innovation, informational technology and consulting, and also the representatives of the leading Siberian universities. The main criterion of the project estimation is the following: basing on the project, the opportunity to start new successful business and the team capacity for making this business prospering.
Source of news: Informational agency Tomsknews.com