October 02, 2017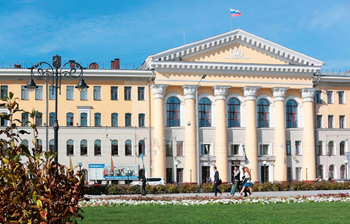 The 2017 enrollment campaign at TUSUR University has bought in a great interest from Africa: this year, new students from Algeria, Nigeria, Zimbabwe, Cameroon, Tunisia and other counties have enrolled in the University.
«During the 2017 enrollment campaign, international students from 11 countries have chosen the Bachelor and Master programs offered by TUSUR University», says Head of Division of International Cooperation Gennady Kobzev. «In 2017 the University visited several African countries with presentations of its academic offering, and the majority of these new students come from Africa.»
Students from Algeria, Congo, Vietnam, Ecuador, Iran, Syria, Iraq, Mongolia, Namibia and Cameroon. As of today, over 30 countries of the world are represented in the student population of TUSUR University.
«The growing number of international students from non-CIS countries is the immediate result of our targeted efforts. We have reviewed our priority geographic regions for recruitment campaigns, signed a number of new contracts with major recruitment agencies operating in those countries, and promoted our programs through presentations and publications in five foreign languages via the Ministry of Education. Furthermore, we have completely revamped the structure of our international site, making it more focused and user-friendly for international visitors. Not it is possible to apply to academic programs at TUSUR and pay tuition fees online,» says Maria Afanasyeva, expert of the Division of International Cooperation. «The support of international offices of Rossotrudnichestvo have been an important factor in our recruitment campaign, allowing us to recruit international students to fill the state-funded quota.»
The new students will be living in the new student dormitory of TUSUR University and will be supervised by faculty curators who will guide them through the nuances of the student culture of Russia.
In the following years, TUSUR University intends to expand its activities in Africa, bringing in more new students from the region.