November 10, 2016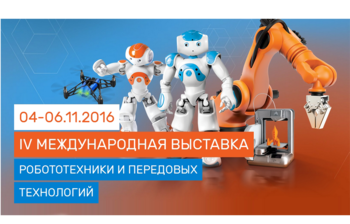 The annual Exhibition/Conference was held in the Sokolniki Exhibition and Convention Center in Moscow for the fourth time. It is the biggest professional event in robotics that addresses anyone who is interested in technology innovation. The exhibition traditionally demonstrates the latest developments in robotics, and the conference serves as the venue for professionals and experts where they discuss the potential of robotics in the various spheres of life.
At its exposition at the Robotics Expo 2016, TUSUR University presents its developments in industrial and learning robotics: an InMoov-based mechatronic hand created using the 3D printing technology, and the Electronic Learning Kit that allows students to assemble a mobile robot with temperatures, humidity, light and ultrasound distance sensors.
«The STEM center of TUSUR University has been developing the mechatronic hand for quite a long time. It is a complex project with both industrial and educational potential. The university and school students who we engage in this project master the state-of-the-art design and programming process. The development has a high potential in the area of medical robotics. We have completed preliminary negotiations with medical professionals and are now working on a surgical manipulator. In prospect, we are planning to create our own robot using the 3D printing technology,» said the Head of the TUSUR STEM Center Yulia Loboda.