February 10, 2009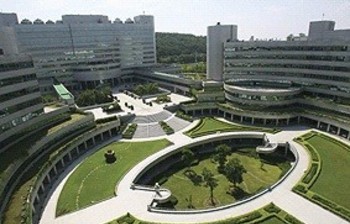 In early February TUSUR and Industrial Technology Research Institute (Taiwan) signed a Memorandum of Understanding.
In their Memorandum of Understanding they identified short-term and long-term programs of cooperation between TUSUR and Industrial Technology Research Institute.
The first step in the short-term cooperation program will be a summer internship for TUSUR students and post-graduate students in Taiwan. Participants will be selected in the competition and winners will receive ITRI grants to cover their accommodation in Taiwan, medical insurance and monthly stipends. ITRI competition participants were selected out of more than 50 students. The second stage of this competition will be held by the Taiwanese representatives, who will finally select 10 interns.
The second stage winners will be announced in late March, and in early May the first group of winners will start their internships in the leading research organization of Taiwan — Industrial Technology Research Institute. TUSUR students and postgraduate students will undergo training at hi-tech enterprises of Taiwan depending on their research interests.
The second group is planned to start training on June 15.
These internships will help TUSUR and Industrial Technology Research Institute clearly define common research interests and identify innovative projects for further cooperation.
Source: TUSUR Division of International Cooperation
Photo: www.taiwanjournal.nat.gov.tw