September 14, 2016
Celebrations of the Tomsk Day started on September 10 on Voskresenskaya Hill, the founding place of the city, and were opened by representatives of Tomsk universities and the regional and municipal governments. The honor to raise the flags and open the ceremony was bestowed on the most excellent students of Tomsk universities, among them student of the TUSUR Faculty of Electrical Engineering Vitaly Karansky.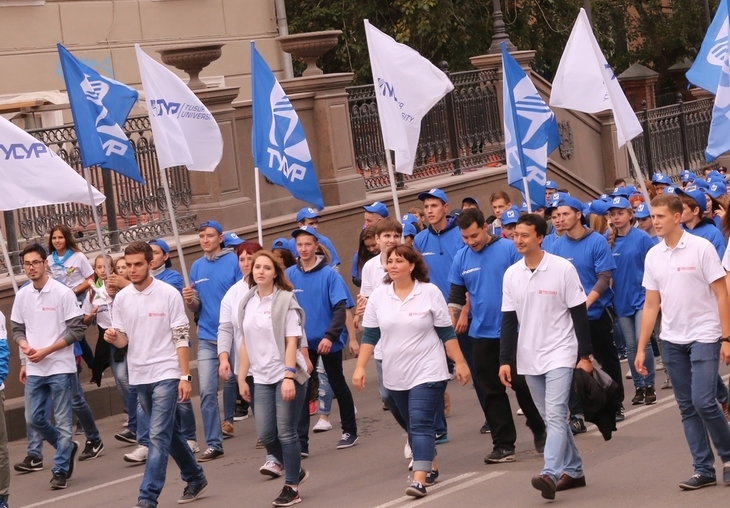 During the official ceremony, representatives of the Tomsk government have awarded the winners of the Tomsk Citizen of the Year awards. After a massive dance show that featured 500 Tomsk students, the six key universities of the city participated in the University Parade. The idea of the University Parade originated at TUSUR University and was suggested by the TUSUR Rector Alexander Shelupanov to the Mayor of Tomsk. The University Parade proceeded from Voskresenskaya Hill to Novosobornaya Square with the oldest university going first and TUSUR, the youngest in the city, following last.
TUSUR students worked as volunteers during the two days of celebrations, providing assistance at all the main musical, sports and children's events.