February 07, 2019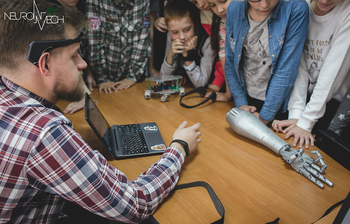 NeuroMech, a company originating from a TUSUR robotics project InMoov, has been named the best enterprise supported by the Foundation for Promotion of Innovations (FASIE) in 2018, and was listed among the top 25 companies in the Foundation's 25 year history.
The company's history began with a project implemented at the TUSUR Student Business Incubator and supervised by Yulia Loboda, Head Laboratory at the Department of Complex Information Security of Computer Systems. In 2017, the team publicized the project in 2017 at the international forum for technology development, presenting its unique development of neurocontrolled robotic complexes and attracting investors.
The company plans to grow by implementing neuroprojects for the healthcare, robotics, gaming, IoT sectors. Today the company team includes students from TUSUR and other Tomsk universities who develop software for hand prosthetic control via a neurointerface. Digitalized brain signals are fed to the computer of mobile device via Bluetooth. The software then processes the incoming signals and generates status change signals for the mechatronic hand, causing to take a specific position or make a specific gesture.
According to the developers, their software system will make it possible to modify the prosthetic motion system and bring it closer to real motion functions. This technology does not require surgery, medical supervision or drug medication. The development will find its primary application in medical technology (prosthetics) and will also be interesting for the industries of entertainment and sports, IoT and research.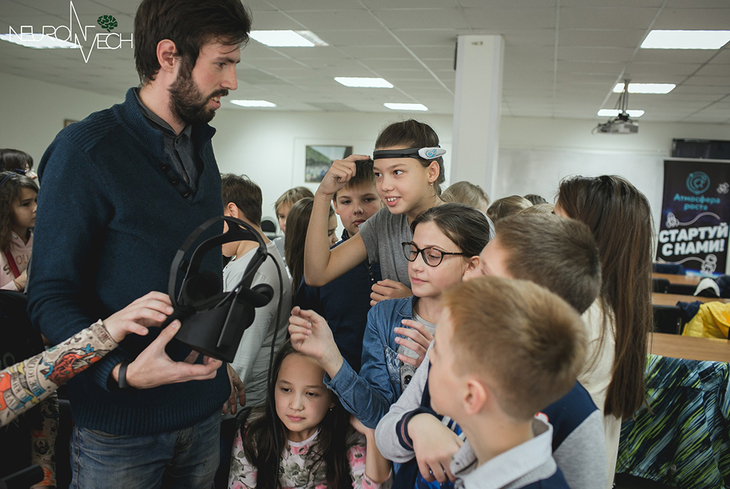 Yulia Loboda says that while the team is driven by its passion for software engineering, it is the support of TUSUR University and the Student Business Incubator that propelled the project to a new level. NeuroMech has won a Start-NTI grant and will continue its partnership with the Foundation within the framework of the NeuroNet project. The company now owns four certificates of software registration, three more pending. Its developments are currently used by research institutions in Tomsk, Novosibirsk, Tyumen, and Krasnoyarsk, international partnerships are under negotiation.
In late 2018, the company's project was listed among ten best innovative projects of Tomsk region.