October 16, 2018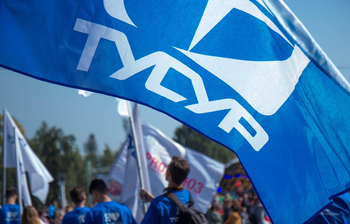 Tomsk State University of Control Systems and Radioelectronics has significantly improved its position in the Round University Subject Ranking (RUR).
Compared it its results last year, in the 2018 edition of the ranking TUSUR has improved its positions by share of income from research (183rd globally, compared to 318th in 2017) and share of international students (113th, compared to 274th in 2017).
«It is telling that TUSUR maintains its high positions be income from research and share of international students in different RUR rankings. That demonstrates that in addition to a high-quality education offer, the University has an extensive research, innovation and international output. TUSUR is appealing for people from all over the world: today we have students from 36 countries. These positive dynamics indicate an incremental progress in the development of TUSUR in its key focal areas that are vital for its status as an entrepreneurial research university», says TUSUR Rector Alexander Shelupanov.
In the most recent edition of the RUR Subject Ranking TUSUR has ranked 514th in natural sciences (compared to 523rd in 2017), retaining its 21st position among Russian universities.
In the overall ranking TUSUR placed in the top 500, called the bronze league by quality of teaching (400th globally, 27th in Russia) and internationalization (38th globally, 13th in Russia).
The Round University Ranking analyzed 800 leading universities from 84 countries and selected 625 universities representing 71 countries that were included in the RUR Natural Sciences Ranking. The 2018 edition was a breakthrough for Russia: a total of 41 Russian universities were listed in the ranking, compared to just 31 in 2017.
In the most recent RUR Reputation Rankings, TUSUR ranked 642nd (compared to 700th in 2017) globally and 32nd (compared to 53rd in 2017) among Russian universities.