February 16, 2017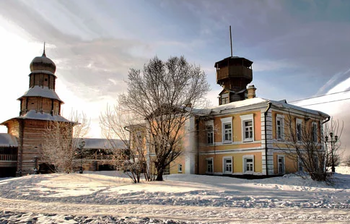 Tomsk has ranked 91st in the QS Best Student Cities Ranking 2017. Published annually, the QS Best Student Cities index showcases the best urban destinations for international students, based on a diverse range of indicators grouped into five key categories.
Tomsk has achieved a total score of 218 and ranked third in Russia after Moscow (39th) and St. Petersburg (78th) and ahead of Novosibirsk (93rd). The city has ranked 7th in the affordability ranking, a dimension that considers tuition fees and living expenses to give an indication of how affordable a city is likely to be.
In the employer activity category, Tomsk ranked 92nd. The category aims to provide an indication of which cities are most highly sought-after as recruiting grounds among graduate employers, both domestic and international, and is based on the QS's employer survey.
The city ranked 109th in the desirability ranking which uses a broad range of metrics to reflect the overall performance of each destination as a sum of the liveability index, safety score, pollution score, corruption score, etc.
In the student view category, Tomsk has ranked 106th based on a survey of 18,000 responses from students who rated their cities in eight categories: tolerance and inclusion, diversity, friendliness, ease of getting around, affordability, nightlife, employment opportunities, arts and culture. Another dimension in this category is the intention of students to stay in their city for at least a year after graduation, reflecting their perceptions of the availability and quality of employment prospects, and their experience of the city overall.
The QS team comments that being one of the oldest cities in Siberia, Tomsk is a small, calm university city with a large student population due to its large number of universities. The city is also a major scientific and industrial center, home to six business incubators and some of the region's leading companies in engineering, pharmacy and food. Tomsk is the only non-capital member of the Asian Network of Major Cities 21, a body demonstrating the interests of major Asian cities for common priorities such as urban planning, sustainability and crisis management.
According to the QS Best Student Cities 2017, Montreal is the world's #1 student city, followed by Paris and London.