August 01, 2019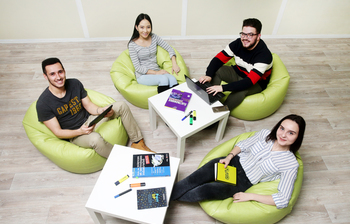 Quacquarelli Symonds has published the 2019 QS Best Student Cities Rankings, with Tomsk once again named as one of the top places in Russia for international students.
The QS Best Student Cities Rankings list the best cities for studying abroad, based on a range of indicators including student mix, desirability, employer activity, affordability, student view, and university rankings.
The 2019 International Student Survey conducted by QS found that 81% of respondents looked for a city that was safe and welcoming for international students, 62% looked at the city's cost of living, and 61% looked for a city that had universities with high quality teaching. Additionally, 59% looked for a city where they could work while studying.
In the latest edition of the Rankings, London has retained its top spot and remained the number one student city in 2019, followed by Tokyo and Melbourne. This year, four Russian cities have made the cut, with Moscow ranked 34th (highest in Eastern Europe), Saint Petersburg 66th, Tomsk 73rd, and Novosibirsk 92nd.
To be considered for inclusion, each city must have a population of over 250,000, and be home to at least two universities featured in the most recent QS World University Rankings®. Current calculations suggest that 125 cities qualify for consideration.
For more information on the best student cities of 2019, explore the full rankings here.