November 11, 2019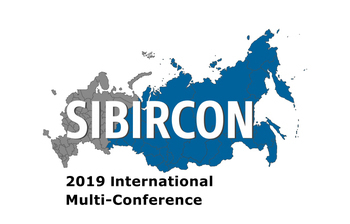 SIBIRCON, the international multi-discipline conference with a focus on engineering, computer science and information science, was finished its 7-day run in Tomsk, Novosibirsk, and Yekaterinburg. Tomsk State University of Control Systems and Radioelectronics has served as its venue in Tomsk.
The conference featured a total of 200 papers with a focus on mathematics, computer technology, software engineering, communication and information technology, equipment engineering and new materials.
As a co-organizer of SIBIRCON, TUSUR University hosted several workshops of the conference. Over the two days of work, participants have presented about 60 papers, 20 of them submitted by lecturers and researchers representing TUSUR. The plenary session of the conference also featured invited speakers from a number of companies and organizations: Huawei Technologies, Computing Center RAS, Saint Petersburg Electrotechnical University, Institute of High-Current Electronics SB RAS.
TUSUR University hosted workshops focused on all three topics of the conference, presided by Talgat Gazizov, Head of Department of Television and Control; Vyacheslav Kapustin, Research Officer of the Department; Evgeniy Rogozhnikov, Head of NTI Regional Competency Development Center at TUSUR.
More than 10 papers by TUSUR researchers were presented at the Hardware & New Materials workshop, three of them, submitted by members of the Laboratory of Security and Electromagnetic Compatibility of Radioelectronic Devices, recognized as top papers:
Busygina Anna – Methods for ensuring the sustainability of pacemakers,
Gazizov Rustam – Simulating the Influence of Electrostatic Discharge on a Spacecraft Power Supply Bus,
Karri Salim – Propagation of pulse signals in the turn of a meander microstrip delay line.
Proceedings of SIBIRCON will be submitted for publication in IEEE Xplore. The IEEE has active agreements with most key publishers, including Thomson Reuters, Elsevier, Google Scholar, ACM, IET, etc.