November 08, 2018
At the traditional meeting with first-year PhD students, Rector Alexander Shelupanov congratulated the young researchers on the start of a new stage in their scientific career.
«You are the future of our University. The research you will be conducting for your PhD programs reflects the top-priority development goals of our country, and you will have to work very hard on your theses. But be confident that you are all up to the challenge with the laboratories and equipment and the entirety of the University's research infrastructure that is available to you at TUSUR. Move forward and success will come to you,» – said Professor Shelupanov.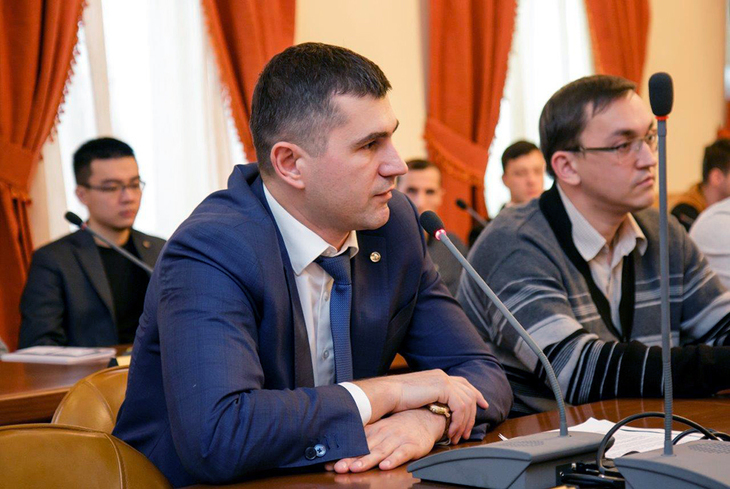 This year, 53 students were enrolled to the PhD programs at TUSUR University, among them the University's first students from Iran, Jordan and Vietnam. The new students had to face a strong competition, which for some programs (such as «Radio Engineering, Electronics and Communication Systems» and «Informatics and Computer Engineering») was at the rate of four applications per place.
The new students were also welcomed by the Vice-Rector for Research and Innovation Viktor Rulevskiy who emphasized that the University will support any initiatives of the young scientists and help them with participation in conferences and publication of their research. Active and methodic work will ensure a successful completion of the PhD program.