April 18, 2019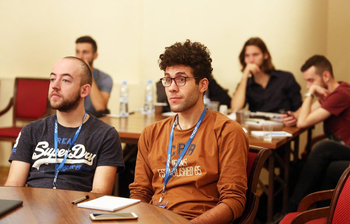 TUSUR students to do internship at the University of Savoy Mont Blanc (France) within the framework of an ERASMUS+ program.
During their internship at the University of Savoy Mont Blanc that will start this April, students of TUSUR University will be receiving special scholarship from ERASMUS+.
The University of Savoy Mont Blanc has been a partner of TUSUR University since 2016. The two partners are developing academic mobility programs for students and researchers with a focus on electronics, telecommunications, microwave radioelectronics, and innovation.
«Our University makes use of all available forms of mobility support, including academic scholarships offered by universities and national embassies, various grants and programs», says Expert of TUSUR Division of International Cooperation Maria Afanasyeva. She adds that ERASMUS+ is one of such programs, regularly supporting inbound and outbound student and faculty mobility at TUSUR University. In 2018, the University's students received scholarships for internship at EISIT, France. A year earlier, ERASMUS+ supported a visiting professor from the University of Savoy Mont Blanc.
In addition, today TUSUR University, in partnership with other universities from Russia, as well as universities from Finland, the Netherlands, Sweden, Turkey, and China, implements a project titled «Cooperative e-learning Platform for Higher Education in Industrial Innovation» with support from the special program ERASMUS+ – Key Action 2: Cooperation for innovation and good practice.