June 30, 2020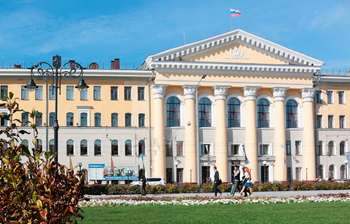 Tomsk State University of Control Systems and Radioelectronics has improved its positions in the 2020 RUR Subject Ranking: Technical Sciences by more than 20 points.
TUSUR ranked 21st in the most recent edition of the Technical Sciences subranking of the RUR University Rankings, compared to 44th the previous year, and maintained its 29th place in the Natural Sciences subranking.
According to TUSUR Vice-Rector for International Cooperation Gennady Kobzev, this improvement of the University's positions is to a great degree driven by the growth of its «international research reputation». «It means that a much bigger number of reputable respondents with expertise in technical sciences see TUSUR as a notable player in the scientific community and have identified our university as an international leader in this area», Dr. Kobzev said.
He added that another important factor is the increased citations and publication activity of TUSUR faculty, as indexed by Scopus. In particular, a growth in citations usually signals a higher quality of research papers.
Moreover, TUSUR demonstrated excellent results in the Share of International Students (169th globally) and Research Income per Institutional Income (194th globally) subrankings that have traditionally been its areas of strength.
In the RUR World University Rankings published earlier this year, TUSUR demonstrated an improvement of its overall positions by more than 100 points globally compared to its 2019 results, ranking 32nd among Russian universities.
RUR is a Russian ranking agency, creator of the Round University Ranking, the first regular university ranking published in Russia.