March 12, 2020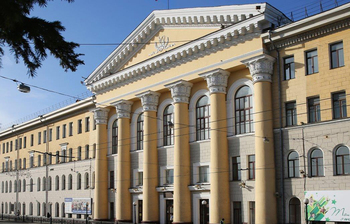 Tomsk State University of Control Systems and Radioelectronics was recognized in the first edition of the new University Impact Ranking, published by RAEX.
The full list of universities that have the highest impact on the society includes 75 Russian higher schools. The opinion of a university's impact is based on its contribution to the development of the elite, its role in the scientific community, its prestige among younger people, and its web impact, as detailed in the ranking methodology.
The ranking relies on a total of 15 criteria, with data collected from university questionnaires and independent sources: graduate employability surveys as published by the Russian Ministry of Higher Education and Science, Web of Science Core Collection, Wikipedia, Alexa, VK and Facebook, and proprietary data of RAEX.
In addition to TUSUR, the ranking included three other universities based in Tomsk: Tomsk State University, Tomsk Polytechnic University, and Siberian State Medical University.
Unlike most other universities included in the new ranking, TUSUR University is not a member of the 5—100 project that grants its participants personalized support to drive their international competitiveness, nor does it hold the status of a national research, federal, or flagship university. Despite that, TUSUR is recognized by the key national and international university rankings, invariably showing outstanding results in internationalization, entrepreneurship, innovation, and income from research.