October 19, 2017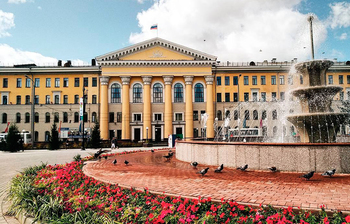 Tomsk State University of Control Systems has been ranked in the 2018 QS World University Rankings: EECA. The ranking includes the top universities of Eastern Europe and Central Asia that demonstrate continued growth and boost social and economic growth in their countries.
According to the latest rankings, TUSUR University is among the top 4.9% universities of the EECA region, where it ranks 144th. TUSUR has ranked 37th among Russian universities.
TUSUR has improved its position by the share of faculty with PhD. The University also remains at the top by the share of international students, ranking 5th in Russia, and 15th in the EECA region. In 2017, TUSUR University greatly expanded its geography, enrolling first-year international students from 11 countries. The current student body of TUSUR represents over 30 countries.
The rankings assessed about 2,900 universities within the EECA region. Out of 300 universities included in the final rankings, 97 were from Russia.
TUSUR University has been included in the QS EECA Rankings in 2014. The rankings assess universities based on such metrics as academic and employer reputation, faculty/student ratio, share of international students and faculty, share of faculty with PhD, number of citations, web impact, etc.