December 23, 2016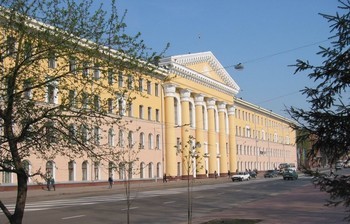 TUSUR University ranks 36th in the National University Ranking, having improved its results by 13 points.
In the Innovation and Entrepreneurship subranking TUSUR ranks among the top 20 leading universities of Russia, improving last year's result by 10 points and ranking 19th. Innovation and entrepreneurship activities of universities are measured based on their ties with industry, patent portfolio, innovation infrastructure development, income from research, industry-supported departments.
Rector of TUSUR University Alexander Shelupanov

The new ranking shows that TUSUR successfully follows its strategy of development as an entrepreneurial research university. The University has strong ties with high-tech companies and actively develops its innovation infrastructure. TUSUR has very high commercial research output – which is a very important indicator, as it reflects our cooperation with industry. A higher number of orders from industrial enterprises reflects our University's reputation as a reliable partner for high technology research and design projects.
TUSUR has improved its results in the University Brand subranking by 15 points. This subranking is based on media coverage of universities, their academic reputation in Russia and abroad, professional success of university graduates.
The National University Ranking is a special project of Interfax Media Group. Its goal is to develop a independent university evaluation method for the Russian market of higher education. Universities are evaluated by six parameters: education, research, social environment, international activities, innovation and entrepreneurship, brand.
Today the National University Ranking is one of the most widely recognized Russian university metrics. It collects data from universities, their websites, the Ministry of Education and Science of Russia and databases SPARK and SCAN.