December 22, 2017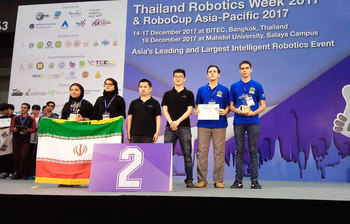 A student team representing TUSUR has won silver at the Super Regional RoboСup Asia-Pacific 2017, competing in the Rescue CoSpace SuperTeam challenge.
Working in a joint Russian-Iranian team, TUSUR students from the university's team KCUP-2 have become runners-up in the SuperTeam challenge of the Rescue CoSpace league. This new league was included in the competition in 2016 and it challenges the competitors to develop software with equal usability for virtual and real autonomous robots. All programming and testing is to be done during the challenge: first, the participants upload their programs to a simulation space where virtual robots must perform a set of rescue tasks; then the programs are uploaded to real, hardware wheeled robots competing against one another performing the task.
The TUSUR student team has been competing in the new league since its creation. In 2017, the CoSpace Rescue challenge was included in the events of the RoboCup Russia Open 2017, held in Tomsk in the framework of U-NOVUS. KCUP-2 won gold in this new challenge.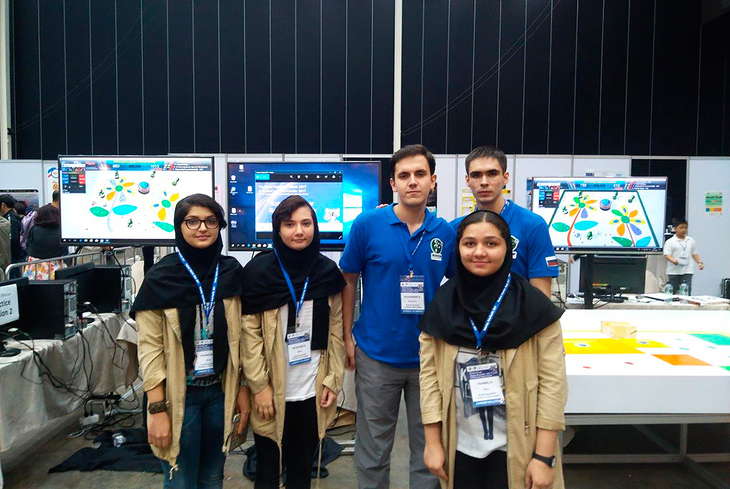 KCUP-2 is one of the tree student teams representing TUSUR University in the first RoboCup Asia-Pacific. The other two teams perform in the Rescue Line and the RoboCup Humanoid KidSize Soccer league. Russia is represented at the championship by 15 teams total: three senior and 12 junior (high school students and university freshmen).
The first Super Regional RoboСup Asia-Pacific 2017 has a total of 143 regional teams competing, representing China, Japan, Singapore, Russia, Iran, Thailand, Australia, Indonesia, South Korea, etc.
Russia became part of the RoboCup Championship, one of the highest-profile robotics events in the world, in May 2016 with its first national RoboCup Russia Open 2016. The events was initiated and co-organized by TUSUR University and the Tomsk Regional Administration, and supported by the Russian National RoboCup Committee. In 2017, the second RoboCup Russia Open was held in Tomsk within the framework of the fourth U-NOVUS Forum.