April 01, 2019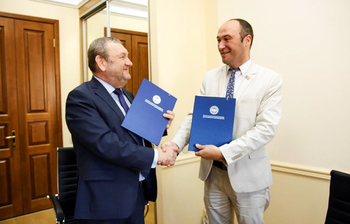 Tomsk State University of Control Systems and Radioelectronics and the Polytechnic Institute of Bordeaux (IPB, France) have signed a Dual Degree Agreement.
The agreement was signed on March 25 by TUSUR Rector Alexander Shelupanov and IPB International Relations Director Francois Rivet.
The new Master program includes a wide range majors and will be available to students from various faculties. TUSUR University and IPB have similar specializations, and students taking the Dual Degree program will be able to obtain a second diploma in an area of knowledge that is adjacent to their first major.
«Our two institutions have adjacent and often similar competencies, which will be very helpful in international development of our education offer, and this program in particular, and we expect to welcome our first enrollment in September this year», said Professor Shelupanov. He added that during the meeting, the partners have also discussed potential joint research projects.
«Today we already host one intern from TUSUR University, and later this year eight Bordeaux students will arrive to Tomsk. It will be the first step in our joint projects, and I hope that our cooperation will continue to develop», said Francois Rivet.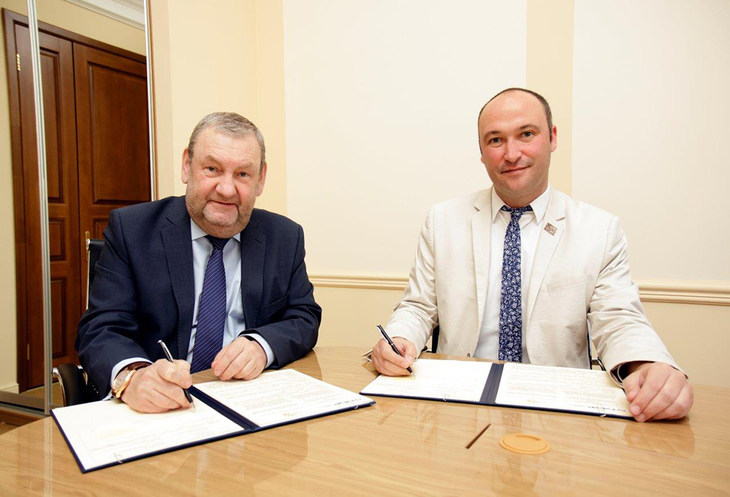 Within the framework of the Cooperation Agreement signed in 2017, the two institutions students for practical training and internships. The new Dual Degree program will open a new stage of this partnership.
TUSUR University has several active academic partnerships with France, including two Dual Master Degree programs with the University of Limoges and Polytech Nantes, and has been supporting student exchanges with its French partners for the past 15 years. TUSUR students are offered degree and internship opportunities in more than ten universities of France with a focus on almost all areas of knowledge covered by its own degree programs.