May 08, 2008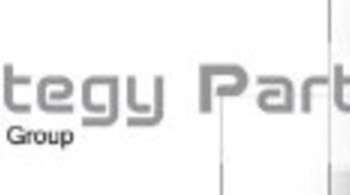 Leading Russian consulting company Strategy Partners with the assistance of Innovation Management Company " Fibr» select in Tomsk candidates for study course and work at company in Moscow.
Company Strategy Partners is interested in active, talented and ambitious students, who want to start a career in the field of strategic consultation. Company cooperates actively with leading universities of Moscow, Saint-Petersburg, Nizhny Novgorod and Yekaterinburg. Tomsk became first city beyond the Urals, where Strategy Partners looks for specialists.
Requirements to candidates:
higher or incomplete higher education;
assured proficiency in English language;
system thinking;
ability to solve problems quickly, accept new;
developed communicative abilities and emotional intellect;
excellent skills of work in team.
For students:
Study course is to be conducted during summer vocations.
In case of successful passing of study course proposal about position in the company is valid till student graduation.
Prospective candidates in employees of Strategy Partners are graduates of economic and technical specialization. However, as Strategy Partners says, education is not the most important criteria: " Practice shows, that in our company can develop equally economist, physics, engineers and specialists of other fields. Ability to accept quickly new information is important.»
Contest selection will be organized in several stages:
First stage (May, 19–20) is selection testing (in English, duration is 40 minutes), which will take place in office of company «Fibr».
Second stage (May, 25) will be group case (business game), master-class.
Third stage (May, 26) is individual interview with senior consultants project organizators of company.
Participation in all events is free.
Candidates, who pass successfully all three stages, receive the invitation on study course or proposal about work in Strategy Partners in Moscow.
In order to take part in testing, it is necessary to register at web-site or per telephones:
(382–2) 421–335, 420–623.
About company
Strategy Partners has been specializing in strategy consultation since 1994, and during this time it realized more than 300 successful projects. Company has the aim to help owners of prospective quickly developed companies in solving of strategic problems by means of business revision and owners view.