March 13, 2018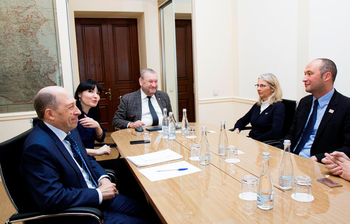 Tomsk State University of Control Systems and Radioelectronics has received a delegation from the Bordeaux Polytechnic Institute (INP Bordeaux, France) that arrived to Tomsk with a view to expand the academic and research cooperation of the two institutions.
The delegation from the INP Bordeaux included its R&T Director Eric Kerherve; Director of the IMS Laboratory IMS Yann Deval; Deputy Director of the IMS Laboratory Sylvie Renaud; Director of International Office François Rivet.
During their two-day stay TUSUR, the guests have visited the Nanotechnology Center, the Student Business Incubator, the TUSUR—Keysight Technologies Center and university laboratories. Afterwards, the INP Bordeaux representatives have met the Rector of TUSUR University Alexander Shelupanov to discuss potential joint academic programs and joint research in microelectronics, optoelectronics, telecommunications, etc.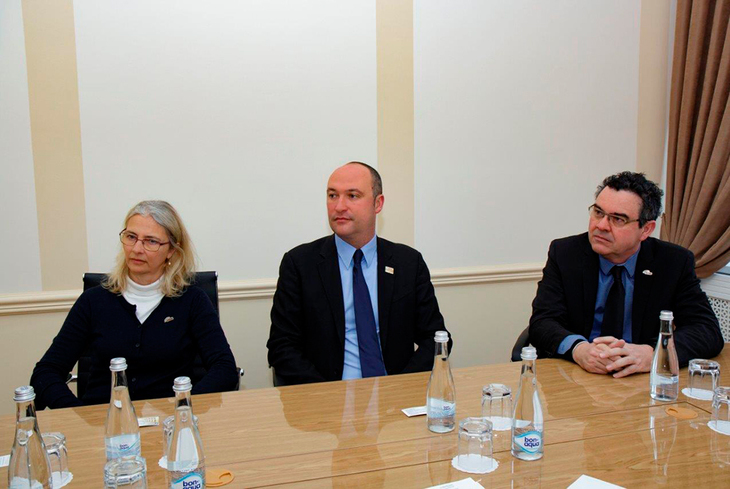 Professor Shelupanov says that the University has a long history of successful cooperation with French universities, including 12 years of highly productive student exchanges. TUSUR University is committed to further development of its ties to France, and the 2017 agreement with INP Bordeaux was another step in that direction, facilitating student and academic mobility and scientific collaboration of the two institutions.
The lineup of partners of TUSUR University in France currently includes the University of Limoges, the Paris Graduate School of Digital Innovation EPITECH, the National Conservatory of Arts and Crafts CNAM, the University of Burgundy in Dijon, the University of Savoy Mont Blanc USMB, the International School of Information Processing Science EISTI, the University of Bordeaux.