August 01, 2017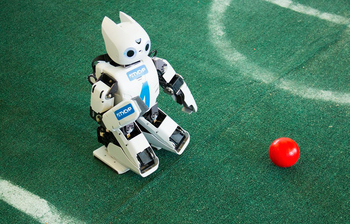 The team of TUSUR University has competed in the RoboCup World Final, held in Japan on July 27 – 31.
«This RoboCup championship was very important for Russia, as it was represented by the biggest number of competitors in 20 years, with 8 junior and 3 university teams qualifying to compete in the Final», says Yevgeny Shandarov, Executive Secretary of the Russian National RoboCup Committee, Head of the TUSUR Laboratory of AI and Robotics.
This year, Russia was represented by teams from Tomsk, Saint Petersburg, Krasnoyarsk and Yekaterinburg.
Although Russian teams cannot boast extensive experience at RoboCup competitions yet, the national committee believes that they demonstrate a high competitive ability. This year, the junior team from Yekaterinburg finished third in the OnStage league, and the junior team from Saint Petersburg won in the Novice Team category in the same league. The TUSUR team did not qualify from its group despite an impressive victory over a Mexican team, falling behind teams from Taiwan and Korea, but has gained truly invaluable experience during the superteam challenge where it worked together with competitors from Iran and Taiwan.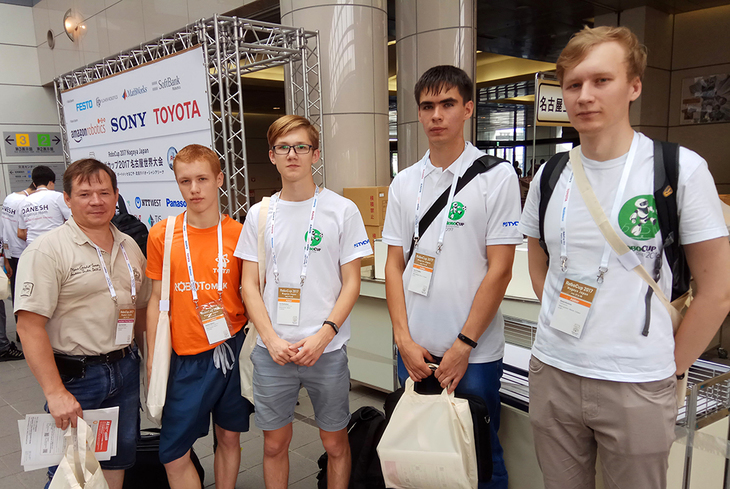 During the Final, representatives of TUSUR as members of the Russian National Committee participated in a number of meetings, discussing the upcoming Asia-Pacific Championship that will be held this December in Thailand.
In 2017, RoboCup celebrated its 20th anniversary: the first championship was held in 1997 in Nagoya with 38 teams representing 11 countries. This year, the championship had almost 400 teams competing, representing 45 countries.