October 18, 2010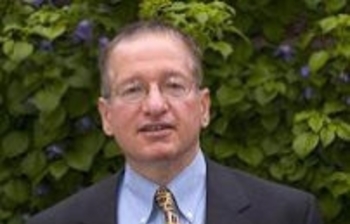 Professor Henry Etzkowitz of Stanford University will come to Tomsk on 29th November to launch the Russian translation of his book, The Triple Helix: University, Industry, Government. Innovation in Action.
Owing to the initiative of TUSUR's Institute for Innovation, roundtable discussions will take place on 29th November in Tomsk and 1st December in Moscow, dedicated to the model of innovative development described in Prof. Etzkowitz's book. The book has already been published in English, Spanish, Portuguese and Chinese, and now it will appear in Russian.
Among those invited to participate in the discussion are Governor of Tomsk Region Viktor Kress, First Deputy Governor Oksana Kozlovskaya, TUSUR rector Yury Shurygin, and general director of Elesy Sergei Chirikov. The presentation of the book and roundtable discussion is organized jointly by the Institute for Innovation and the Russian Academy of National Economy and Civil Service under the President of the Russian Federation (Moscow).
The triple helix model expounded by Henry Etzkowitz and Loet Leydesdorff is based on the perspective role of the university as a leader in relations between business and government. These relations are built for the purposes of gaining new knowledge, innovations and economic development.
In the authors' opinion, a second academic revolution is taking place nowadays. Apart from education and academic research universities have promulgated a third mission — to be an active player in economic development through the creation of scientific and technological knowledge and, as a result, innovation.
Information
Prof. Henry Etzkowitz works at Stanford University, Human Sciences, Technology, Advanced Research Institute (H-STAR) and Edinburgh University Business School, Centre for Entrepreneurship Research.
Prof. Etzkowitz is president of the Triple Helix Association, which is a unique international network of several hundred scholars, policy analysts and practitioners of university-industry-government relations. He is also the co-founder of the Triple Helix International Conference Series, which has produced a series of books, special journal issues and policy analyses since it started in Amsterdam, 1996, up to its forthcoming 8th edition for a conference in Madrid on 20th-22nd October 2010.
Henry Etzkowitz is the author of the book Triple Helix: University, Industry, Government. Innovation in Action (2008) and MIT and the Rise of Entrepreneurial Science (2002).
Photo: http://www.stonybrook.edu