October 19, 2018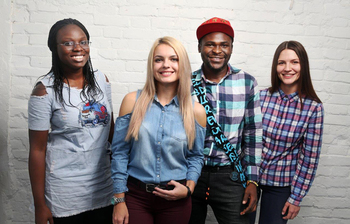 Tomsk State University of Control Systems and Radioelectronics has ranked ninth by share of international students in the most recent edition of the QS BRICS University Rankings.
This year, TUSUR has ranked high in the key categories «International Students» (9th overall, 7th in Russia) and «Employer Reputation» (122nd overall, 30th in Russia), and was included in the top 100 universities in the category «International Faculty». With students from a total of 36 countries currently enrolled at the University, share of international students is traditionally the strongest metric for TUSUR across all university rankings. Employer reputation is another important category that reflects the close ties of TUSUR to its industrial, research and innovation partners that employ its alumni.
In the overall BRICS ranking, TUSUR has ranked 211—220th, 56th in Russia.
QS BRICS University Rankings is published by the British ranking agency Quacquarelli Symonds annually since 2013, TUSUR University has been featured in the rankings since 2014. The most recent edition of the rankings included at total of 403 universities, 101 of them from Russia.
QS BRICS University Rankings analyzes university data in eight categories: Academic Reputation, Employer Reputation, Student/Faculty, Citations, Papers per Faculty, International Faculty, International Students and Faculty with PhD.
QS University Rankings are among the world's most reputable rankings for institutions of higher education.