April 30, 2021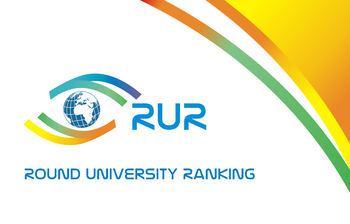 Tomsk State University of Control Systems and Radioelectronics has improved its positions in the RUR World University Rankings, including its World Teaching Reputation and World Research Reputation.
TUSUR Vice-Rector for International Cooperator Gennady Kobzev explains that in the latest edition of the RUR Rankings, the University has maintained its high positions by share of international students (258th) and by share of income from research (105th globally).
In the overall ranking, TUSUR ranked 41st nationally and 682nd globally.
TUSUR is consistently working to boost its recognition around the world by developing its publication activity visible to Scopus, participating in international events and research collaborations. The Vice-Rector adds that for a long time, TUSUR was an institution with a heavy focus on classified R&D. In recent years, the University is working to make its accomplishments visible to the scientific community.
According to Gennady Kobzev, this growth of international recognition will drive the University's expansion its network of academic, scientific and industrial partners.
RUR is a Russian ranking agency, creator of the Round University Ranking. The RUR World University Ranking is the first regular global ranking created in Russia.