April 13, 2018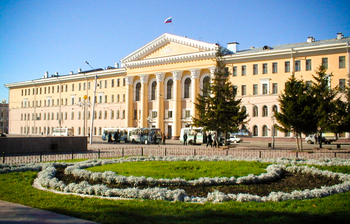 TUSUR University has ranked 57th among Russian universities and 756th in the global ranking. Compared to its result in 2017, when the University for the first time ranked in the global ranking of universities, TUSUR has improved its positions in the Research Ranking (28th, up from 32nd in Russia), International Diversity Ranking (632nd, up from 650th worldwide) and Financial Sustainability Ranking (22nd, up from 28th in Russia; 673rd, up from 677th worldwide). By income from research TUSUR University has ranked 157th in the global ranking.
In 2017, TUSUR was included in the RUR World League and ranked 21st in the Subject Ranking (Natural Sciences) in Russia and 523rd worldwide.
Round University Ranking (RUR Ranking) is a world university ranking, assessing effectiveness of leading world universities based on 20 indicators distributed among 4 key dimension areas: teaching, research, international diversity, financial sustainability. The RUR Rankings publisher is an independent RUR Rankings Agency, located in Moscow, Russia.