February 20, 2020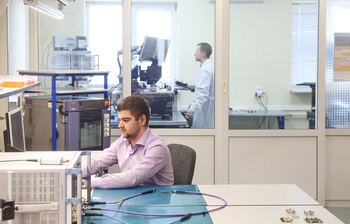 Tomsk State University of Control Systems and Radioelectronics has been included in the list of category I universities that carry out civil and special-purpose research, design, and engineering projects as published by the Russian Ministry of Science and Higher Education.
As established by Order #1423 of the Ministry of Science and Higher Education of Russia, and research organizations and universities within the Ministry's jurisdiction are ranked into three categories. The list includes a total of 281 entities (89 research institutions, 192 universities) from 70 Russian regions. The organizations were evaluated based on their performance from 2015 to 2017. Category I includes only 32 Russian universities out of 192 total, including Tomsk State University of Control Systems and Radioelectronics.
According to a statement by the Ministry of Science and Higher Education, this evaluation of research carried out by universities can impact contracting of research by the government. In 2020, basic research will be contracted from Category I and II organizations.
Victor Rulevskiy, Rector of TUSUR University
This recognition as a Category I university is of fundamental importance for TUSUR. Our University has active research and innovation operations, participates in competitions of the Ministry and federal programs, and fulfills state defense orders. Research contributes more than 40% of the budget of TUSUR University, and our inclusion in the ranks of leaders represents an opportunity for us to follow our trajectory and upscale the volume and quality of our research.
The Rector believes that TUSUR University was included in Category I mainly because of the high quality of its research, as otherwise it currently holds no status of a flagship or national research university and is not a member of the 5—100 program. He added that the University owes its success to its strong research traditions and large-scale projects with major industrial partners, all of which had been successfully developed by the former Rector and current President of TUSUR Alexander Shelupanov.
«We are committed to maintaining our high standard of research, as it is fundamental for the training that we deliver to future professionals for the real economy», said Victor Rulevskiy.
Evaluation of universities was based on a total of 41 indicators, such as publications, share of competitive and off-budget funding, efficiency of international cooperation.
The Ministry of Science and Higher Education carries out performance reviews of institutions within its jurisdiction once every three years. Based on the results, all institutions are grouped into three categories: Category I – leading organizations; Category II – stable organizations that demonstrate satisfactory performance; Category III – organizations where research is not a primary activity or driving factor for development.