October 30, 2020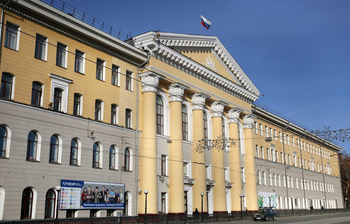 Tomsk State University of Control Systems and Radioelectronics has deputed in the Times Higher Education 2021 Subject Rankings, securing positions in the Engineering and Physical Science subrankings.
In the most recent edition of the 2021 THE World University Rankings by subject, TUSUR has made its debut in the Engineering and Physical Science tables, ranking 801–1000 globally in both. This year's edition of the Rankings highlights 1,512 universities around the world that are leading across 11 broad subjects.
In order to qualify for the THE World University Rankings and Subject Rankings, university researchers must publish at least a thousand papers in high-impact journals over a five-year period. To qualify for the Subject Rankings, the university needs to have at least 5% of its researchers working in the corresponding subject field.
Victor Rulevskiy
For most of its history, a significant portion of research carried out at TUSUR was classified. The fact that we were able to clear this high-impact publications threshold in the recent years, especially in our key subjects of engineering and physical sciences, was made possible by the extensive scientific groundwork created over the years by our researchers. We expect that our focus on international exposure of our academic and scientific excellence will consolidate our positions in the THE and other world university rankings in the coming years.
TUSUR President Alexander Shelupanov believes that this recognition by high-profile university rankings is the immediate result of the extensive strategic efforts to transform the University's scientific, academic and innovative ecosystem over the past five years. «By driving the basic and applied research and R&D at TUSUR, we aim to create breakthrough technologies that will support and consolidate our leadership in our key competencies. It is the hard work and excellence of our faculty and researchers that secured for TUSUR its place among the strongest universities in the world», he said.
Earlier this year, TUSUR deputed in the THE World University Rankings where it ranked 17th nationally and 1 001+ globally.
THE World University Rankings by subject use the same 13 indicators as the overall Rankings, grouped into five pillars: Teaching, Research, Industry Income, International Outlook and Citations.