July 05, 2016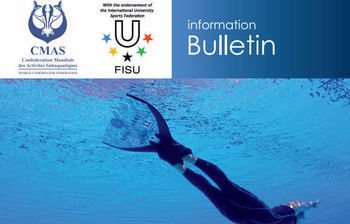 On June 17 to July 1 the Russian finswimming team participated in the 19th CMAS Finswimming World Championship in Volos, Greece.
The Russian team competed against the national student teams of Italy, Greece, Hungary, the Czech Republic, Columbia, Taiwan, France, Japan, Spain, Korea and others.
Elena Zaitseva, a student of the TUSUR Faculty of Electronic Engineering, won gold in 4×100 SF Women. The total medal count of the Russian student team placed it at the top of the medal table.
Our congratulations to Elena!