December 15, 2015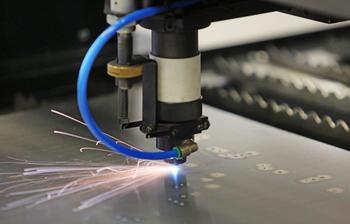 On December 14–18, the Tomsk region is hosting the regional WorldSkills Russia competition. Within the competition, TUSUR University organized competition in prototyping – one of the core skills in today's high-tech production.
WorldSkills is a spectacular competition where young professionals demonstrate their applied competences at several venues. One of the key goals of the event is to update the criteria and standards of the labor force, which is particularly important for the professions of high-tech industries.
Rector of TUSUR University Alexander Shelupanov says that it is impossible to develop professional competences in prototyping, robotics, mechatronics, and software engineering without the expertise of engineering universities. He says that the University is interested in enrolling its students to high-tech competitions and considers opening a training center where students from other institutions could hone their skills in preparation for the WorldSkills competition in accordance with its standards for prototyping, laser technology, CAD engineering, business software, network and system administration, mobile robotics, electronics, and mechatronics.
Within the framework for the first regional WorldSkills Russia in the Tomsk region TUSUR University is holding the qualification round in prototyping, and the winner will proceed to the Final of the competition.
Early in 2015, TUSUR University has already successfully hosted the qualification round of the prototyping competition. Its winner then traveled to Kazan to the national final of the WorldSkills Russia, where he won the bronze medal.
WorldSkills International was first held in 1946. Its goal is to enhance the prestige of blue-collar jobs and develop vocational training through harmonization of the best practices and professional standards across the world by means of professional skill competitions. Today the WorldSkills initiative brings together 75 countries.
Russia joined the WorldSkills initiative in 2012. In august 2015 it was named the host of the 2019 WorldSkills Competition, to be held in Kazan.